Many complain that their calm and friendly dog ​​suddenly behaves aggressively towards other dogs. The dog suddenly barks at the other dog, grits its teeth, and behaves aggressively.
The owner wonders why his calm dog is behaving this way. They can't accept such a sudden change in his dog. Feeling confused and worried about such changes. So, why is my dog suddenly aggressive to our other dog?
What kind of situation can create such a change in the behavior of the dog? If your dog suddenly shows aggressive behavior, it is very dangerous for other dogs and family members. What should you do at this time? You need to identify the reasons for his aggressive behavior first and correct them very quickly.
Why Do Dogs Fight?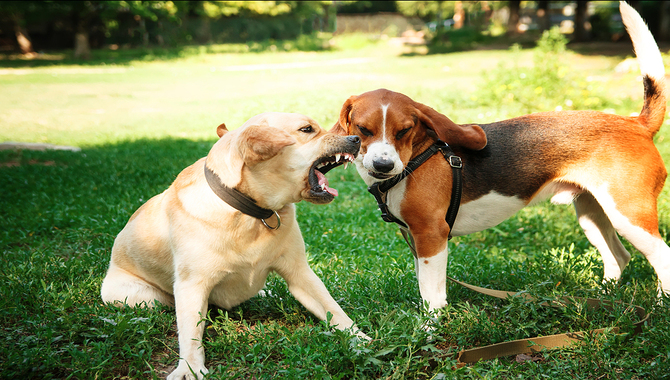 If you own more than one dog, you must know why the dog fights. When you bring a new dog into the family, expect that the old dog will accept him as a playmate and family member. You hope that there will be no rivalry between siblings in the same family.
But it is often the case that siblings create more rivalries and fights between them escalate. But what is the reason for that? Aggressive behavior is observed when the dog is subjected to regular pressure and reaches the point of pressure. This type of behavior is created in some dogs as a result of changes in time.
the aggression created between them can cause serious injuries. And the dogs of your house may be the first victims of his aggressive behavior. later it was seen that they jumped on the other canines. And it's not a good sign at all, not even good behavior. What do you do when you notice that your dog has become agitated?
If there is a sudden increase in tension in the dog, look around and identify potential stressors. Surely this has created a confusing situation where your dog is feeling stressed. This could be something as simple as a change in weather or some kind of noise. Maybe your puppy has not felt any cold weather before and is suddenly feeling it.
And he may think that you will force him to go out to the bathroom in the cold. And he may be confused and worried. It may also be that you are not taking him out for practice because of the cold. And the puppy likes to practice and likes to go out. And a sudden house arrest could be the cause of his aggression.
Moreover, exercise is an effective way to relieve stress in a dog. So when they do not practice regularly, the tension between them may increase. Keep your dog as busy as possible to reduce the dog's extra tension. Give your dog toys and let him play with bones. When he keeps himself busy, there will be no tension in him.
Inter Dog Aggression, The Sibling Rivalry Between Dogs
Interdog aggression is when two or more dogs dislike each other and are territorial about their surroundings. This can be for many reasons- such as incompatible personalities, resource guarding, or dog play gone too far. Some breeds of dogs are more predisposed to this behavior than others, but it can happen in any dog breed.
Dogs will exhibit human-dog aggression when they are fearful of a person or are being defensive because they feel threatened. These dogs will not do well in social situations and need to be handled with utmost care. They should not be left alone with other people or pets and should always have the opportunity to flee before fighting.
Top Reasons Why Dogs Become Aggressive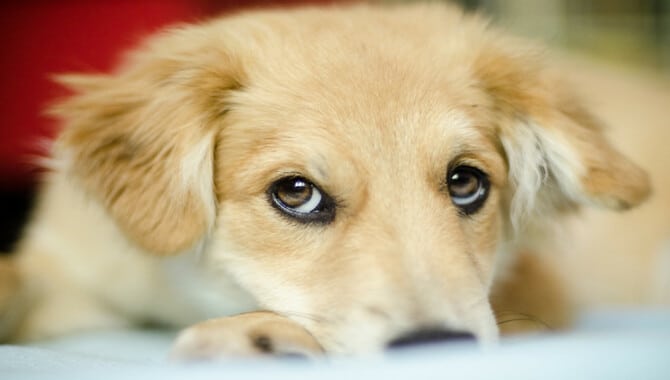 Why is my dog suddenly aggressive to our other dog  owners blame aggressive canine behavior on a small, insignificant event. They may say that their pet is jealous, territorial, or protective. But these are all symptoms of an underlying issue.
Fear
Why Is My Dog Suddenly Aggressive To Our Other Dog be temporary effective if your dog is being aggressive out of fear. But eventually, your friend will stop noticing you and will only be interested in protecting himself from you.
Health Problem
Many aggressive dogs have health problems. Please consult with your vet if your dog has a skin condition, lumps, or other medical disorder. This can be a contributing factor to aggressive behavior.
Environmental Stimuli
Due to hereditary factors, some dogs are inherently more aggressive than others. If you have raised a dog prone to growl or bite, you will have to learn how to respond appropriately when provoked and be aware of your surroundings so that your dog does not view you as prey.
How To Stop Dogs From Fighting In the Same Household
Why is my dog suddenly aggressive to our other dog want to be in groups since they are pack animals. Introducing a new dog into the pack is difficult, so sometimes, there may be growls and other signs of aggression. However, it's easier to stop two dogs from fighting in one household than outside of the house, where there may be more variables involved.
Socialize Your Dogs
Practice Obedience Training
Attention and Training
Setting Up a Separate Area
Do not allow dogs to be off-leash
Identify the Source of Conflict
Select a Method
Separate the Dogs
Neutral Zone
Place Each Dog in Separate Rooms
Use Treats to Redirect the Dogs' Behavior
Why Dog Keeps Attacking My Other Dog For No Reason
Fear, poor communication, defensiveness, possessive behavior toward resources (such as family members or other pets), and territorial behavior against the territory or the owner may all contribute to aggression amongst dogs they have never met. When dogs fight, they may inflict harm on one other and the humans attempting to keep them apart.
If your dog does not attack other dogs, it may exhibit aggressive behavior driven by fears. Aggression can be handled by identifying the cause and teaching your dog how to express these fears positively.
What is Dog Aggression and How to Stop it?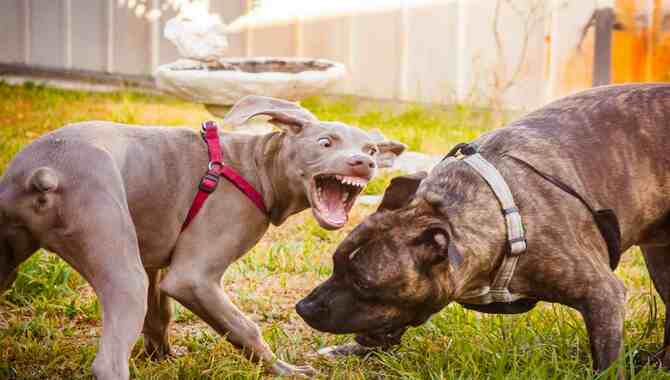 Why is my dog suddenly aggressive to our other dog aggression is the tendency of certain dogs to react aggressively towards humans or other dogs. It can be a complicated behavior to change and can have devastating effects on family members, children, and small pets that are in the home. Here are some suggestions on what you can do to curb your dog's aggressive tendencies before they cause harm or injury.
The first step to take when dealing with a dog showing signs of aggressive behavior is to bring them to the veterinarian. The following step is to have a licensed behaviorist evaluate your dog. This person will determine which training method you should use on your dog.
Once you complete these two things, you can begin to retrain your dog's aggression and hopefully reduce it permanently.
Why Do Dogs Show Aggressive Behavior?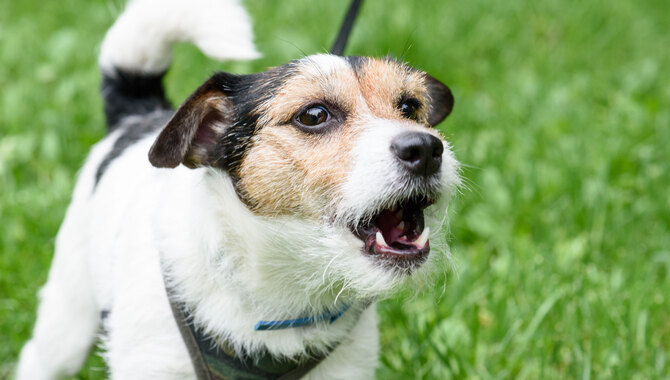 As an owner you should never want aggressive behavior in your dog. In order to stop aggressive behavior in your dog, what is the reason behind the kind of behavior you need to identify first?
What makes your calm and polite dog suddenly aggressive towards other dogs?
1. Illness Or Injury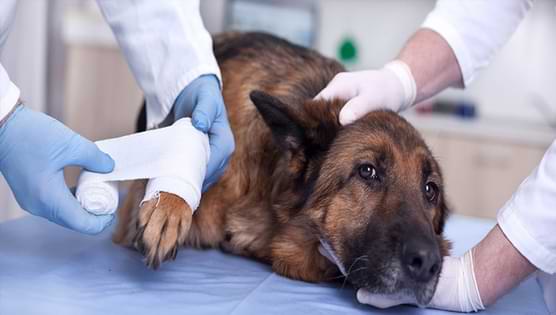 Surprisingly, it is true that when a dog is sick or injured, it can be seen as aggressive. However, you must check to see if your dog is sick or injured. Your dog may be in pain, or you may not find any problems. Your dog may squirm in pain, and you may not be able to identify the cause.
If you can detect that your dog has fought with another dog, then your dog has been injured and is in pain. You should immediately take your dog to the vet and get it treated. Your dog may get sick and not express any kind of pain. In such a situation, your dog will change.
As your dog gets older, he may experience a variety of problems. Which may result in a change in his behavior. Why is my dog suddenly aggressive to our other dog  has a serious illness such as a tumor, your dog's brain will be stressed. Aggressive behavior can be seen in dogs when diseases put pressure on the brain.
2. Fear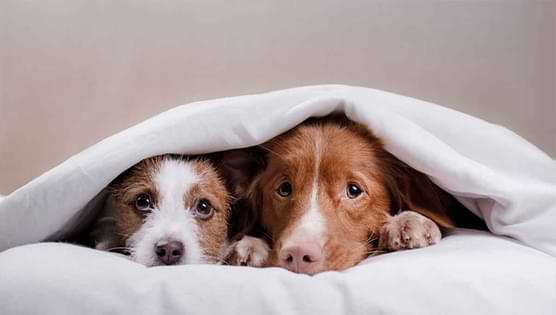 Aggressive behavior in dogs is most often seen when the dog is scared. The dog behaves aggressively when it feels trapped or in danger. If for some reason your dog feels that he is not safe, he becomes fearful and aggressive to defend himself.
Then he can attack another dog or man at any time. If your dog is very calm, and he suddenly feels that he is not safe and has fear in his mind, he will be aggressive. If your dog has a depressing or frightening past, he or she may behave this way. Your dog may have been attacked by another dog.
Or your dog was abused or seriously injured by its previous owner. Dogs are aggressive if they are suddenly unprotected and fearful.
Why is my dog suddenly aggressive to our other dog be that the puppy is not socialized or has no knowledge of how to deal with certain situations. So you must be aware of what kind of behavior your dog can behave in any situation. So at this time, you should make your dog feel safe and allay his fears.
3. Possessiveness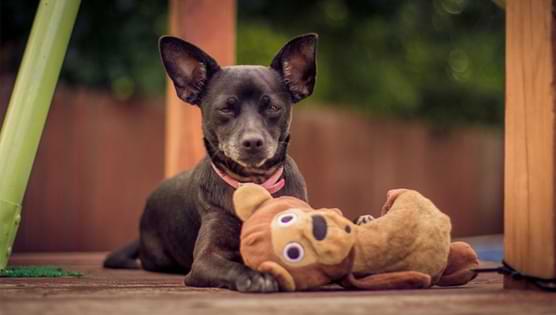 Possessive aggression which is seen in every dog ​​, and it is completely normal. You have already seen that your calm and sweet puppy attacks his toys or bones. It's definitely something to enjoy when your puppy is aggressive towards certain things. But as your dog gets older, his aggressive behavior will increase.
Your puppy has attacked his toy many times and chewed it. If he does it to play, he won't mind if you take it from him. If he is given a new toy and he attacks and enjoys the toy, he will be attacked if someone tries to grab his toy. Because he would never like to give or share his things with anyone. It could be his food, his toys, or his bed. He is very possessive of everything.
4. Frustration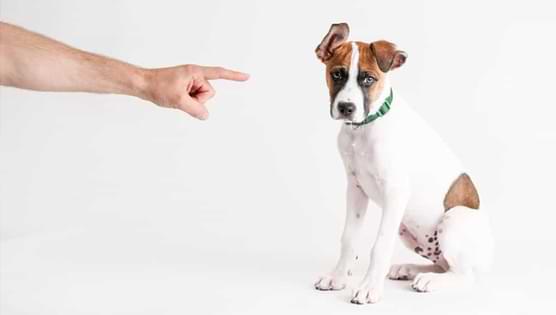 You may be surprised to hear this word, but it is true that dogs, like humans, suffer from depression. When a dog has a bad past or is abused and neglected by its previous owner, they suffer from depression. Depression aggression is seen in dogs when there is a lack of adequate practice and socialization.
A dog wants to move all the time freely, but when it is stressed, it causes frustration and aggressive behavior. It can be aggressive when trying to communicate with a kind owner or other dog. Aggressive behavior is seen in them for a frustrated and unhappy life, and they attack each other for no reason.
How To Eliminate Aggression Behavior From Your Dog?
Aggressive behavior is seen in your dog when he feels pressure. So you need to identify the reason why your dog is feeling stressed. Identify if the dog is injured or sick and take it to the vet immediately. This is because when dogs feel sick or injured, aggressive behavior is seen in them.
But if your dog is not injured or sick, monitor your surroundings and identify what can cause stress in your dog.
Identify and correct your dog's stress triggers.
Teach your dog socialization and how to deal with stress.
Teach your dog how to control and ignore certain stressors.
Get the dog to practice regularly and take him for walks outside.
Feed your dog a high quality diet.
Try to keep your dog in a routine and training.
Provide knowledge and training on how to deal with canning.
You can take the help of music to relieve the stress of your dog.
use an anxiety trap to make your dog feel safe and secure.
hire an experienced consultant to teach your dog positive behavior.
contact your veterinarian to find out if your dog has any mental or physical problems.
Final Thought
Finally, I would say that a dog will behave well only when it is given care and love. So if your dog has a bad past, take care of him to make him feel safe. And with regular practice, you will never see aggressive behavior in your dog.
Try to remove any kind of fear and stress from your dog's mind and make him feel like you are by his side. When he thinks he is safe, he will never act aggressively or attack other dogs.
I hope know you know why is my dog suddenly aggressive to our other dog. If you think I can help you with the right information, then you must be by our side. Thank you!
FAQ
1. Why Would Two Female Dogs Start Fighting?
Ans: It's all about hormones and sexual desire. Breeding rights or access to male Owners and squabbling about who gets to welcome them. Food, toys, and the owner's attention are resources.
2. How To Discipline A Dog After Fighting?
Ans: If it is a consistent problem, you need to try and do something about it before it escalates into something worse. You may not have to discipline the dog at all, as you may be able to solve the root of the problem.
3. How Can I Stop My Dogs From Fighting?
Ans: If you want your dogs to stop fighting with one another, it's important not to separate them. Instead, try good rewarding behavior and reassuring your dog that they are loved.
4. Why Do Dogs Suddenly Become Aggressive?
Ans: Dogs can abruptly become violent for a variety of causes, but fear or anxiety is the most frequent one.
5. How Do I Stop My Dog From Attacking My Other Dog?
Ans: Regular exercise and training can help your dog become more confident and relaxed around the other animals in your house. It will also help them to cope with their frustrations in a much healthier way.