Dogs are known to be man's best friend, but even the closest of friends can have disagreements. As pet owners, knowing how to handle situations where dogs get into physical altercations is important.
The aftermath can be traumatic for the dogs and their owners, whether a scuffle or a full-blown fight. Reintroducing dogs after a fight can be challenging, but it is necessary to ensure the safety and well-being of our furry companions. It is also important to identify the root cause of the fight and take steps to prevent future fights.
Here, we will discuss "How to reintroducing dogs after a fight? And how to prevent future fights. Also, we will discuss effective steps to reintroduce dogs after a fight and tips on how to prevent future fights.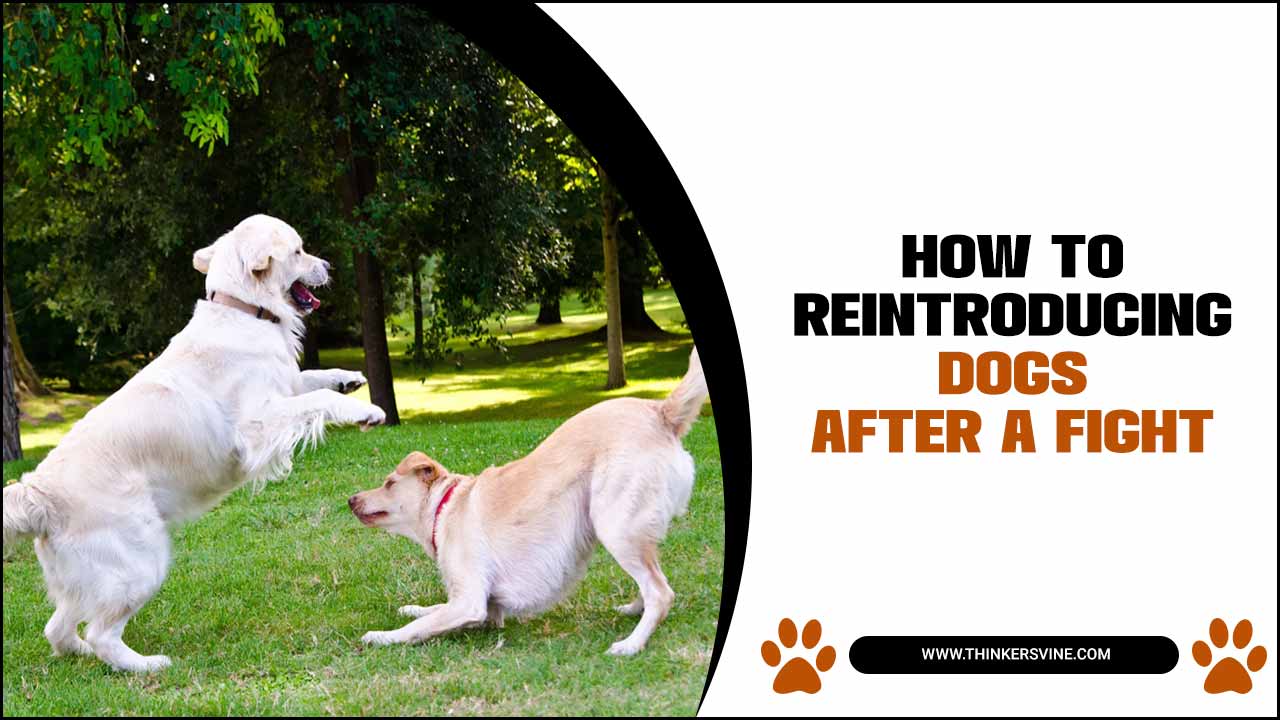 External Factors Affecting Dog Aggression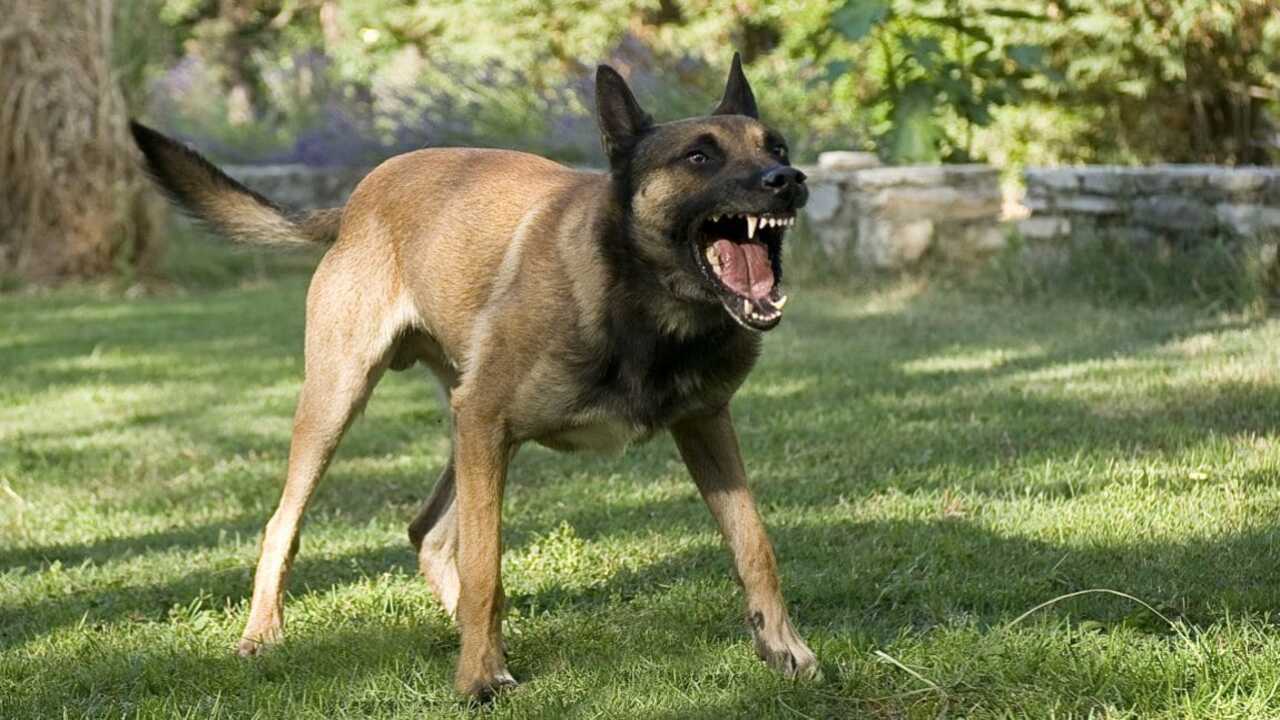 Dogs can become aggressive for various reasons, such as fear, territorial behavior, or medical issues. It is essential to address these underlying causes to prevent future fights from occurring. All dogs are different. Some can be unfriendly, and others are friendly and welcoming. Some examples of these external factors affecting dog aggression include:
The way they're trained
Their age
Their environment
What they see on the street or in other places, they go outside with their families or owners.
Apprehension
Insufficient Socialization
Inadequate Occupational Stimulation
Psychological Problems
Inability to Focus on Activities
Personal Turf
Learned Aggression
In some instances, dog aggression can be due to medical conditions.
How To Reintroducing Dogs After A Fight? – 11 Easy Steps
Reintroducing dogs after a fight can be a delicate process, but it is essential for the safety and well-being of both dogs. It is essential to closely monitor their behavior and body language and intervene if signs of aggression or tension arise. Here are the 11 steps on how to reintroduce dogs after a fight:
1.Take A Break And Separate The Dogs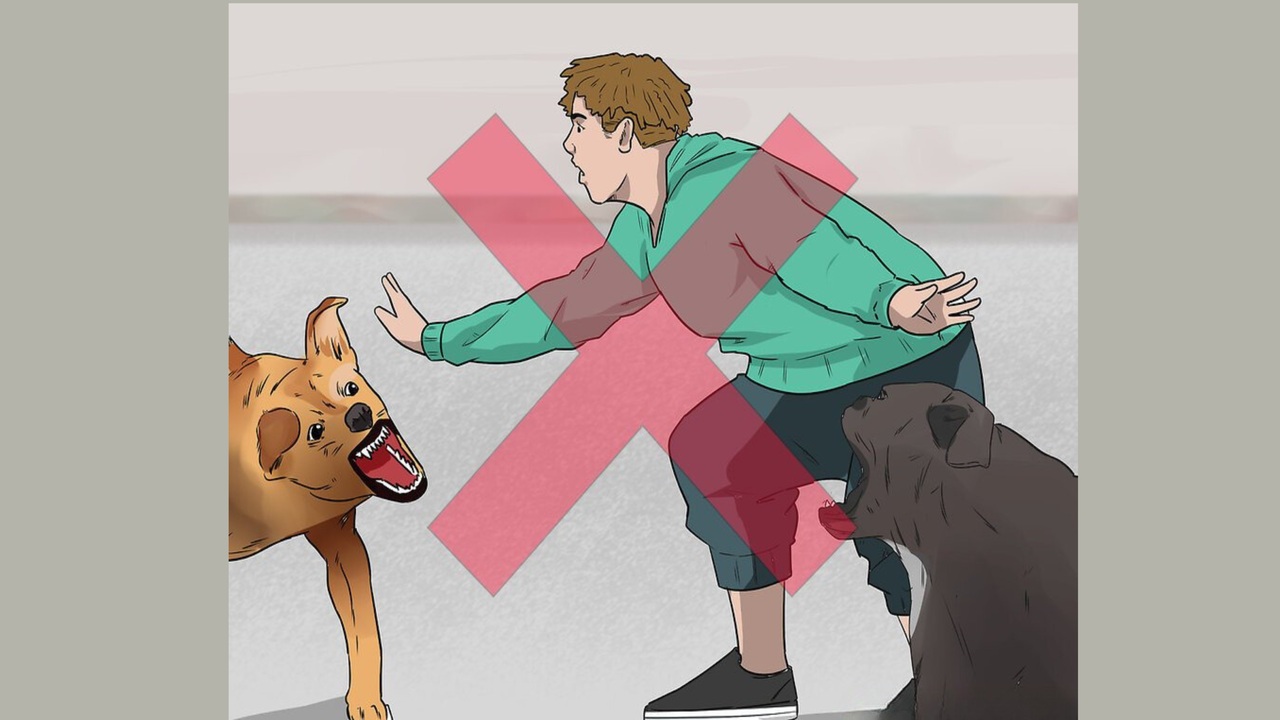 After a fight between dogs, it is important to take a break and separate the dogs. This will help diffuse any tension and allow both dogs to calm down. Keeping them in separate spaces for at least 24 hours is recommended, allowing them time to relax and reset.
During this time, it is important to closely monitor their behavior and ensure they do not show signs of aggression or agitation. Once they have had some time apart, you can gradually reintroduce them under controlled circumstances, such as with leashes and in neutral territory.
2.Allow The Dogs To Calm Down And De-Stress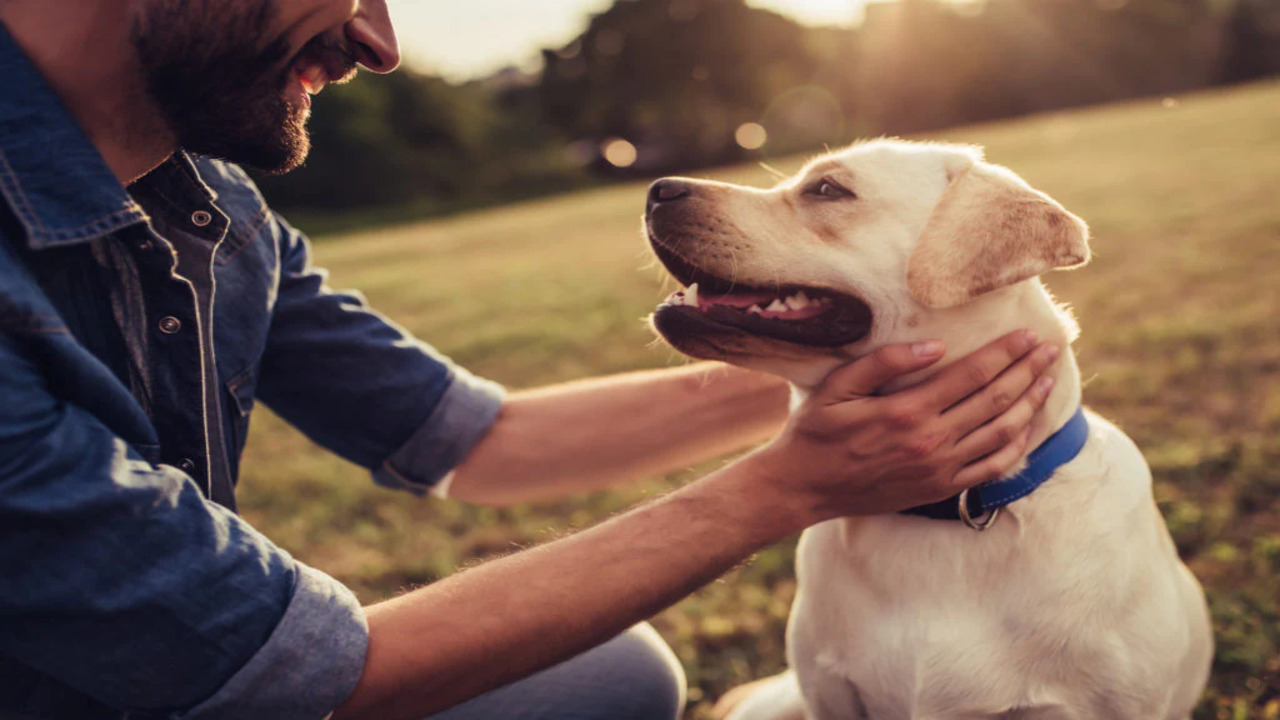 After a fight between dogs, it is important to allow them time to calm down and de-stress before attempting to reintroduce them. The adrenaline and tension from the fight can linger, and it is crucial for both dogs' well-being to give them space to relax and recover. Provide each dog with a separate, quiet area to unwind and decompress.
This could be a crate, a separate room, or even a designated outdoor space. Offer them plenty of water and ensure they have comfortable bedding to rest on. It may take some time for their stress levels to decrease, so be patient and allow them to fully calm down before proceeding with further introductions or interactions.
3.Assess Any Injuries And Seek Veterinary Care If Needed
After a fight between dogs, assessing any injuries and seeking veterinary care if needed is crucial. Even if the injuries seem minor, it is always better to be safe than sorry and have a professional evaluate the situation.
Dogs can hide their pain, so it is important to have a trained eye examine them for any hidden wounds or internal injuries. Additionally, seeking veterinary care can help prevent any potential infections or complications arising from the fight. Remember, the well-being and health of your dogs should always be the top priority when reintroducing them after a fight.
4.Create A Neutral Space For The Reintroduction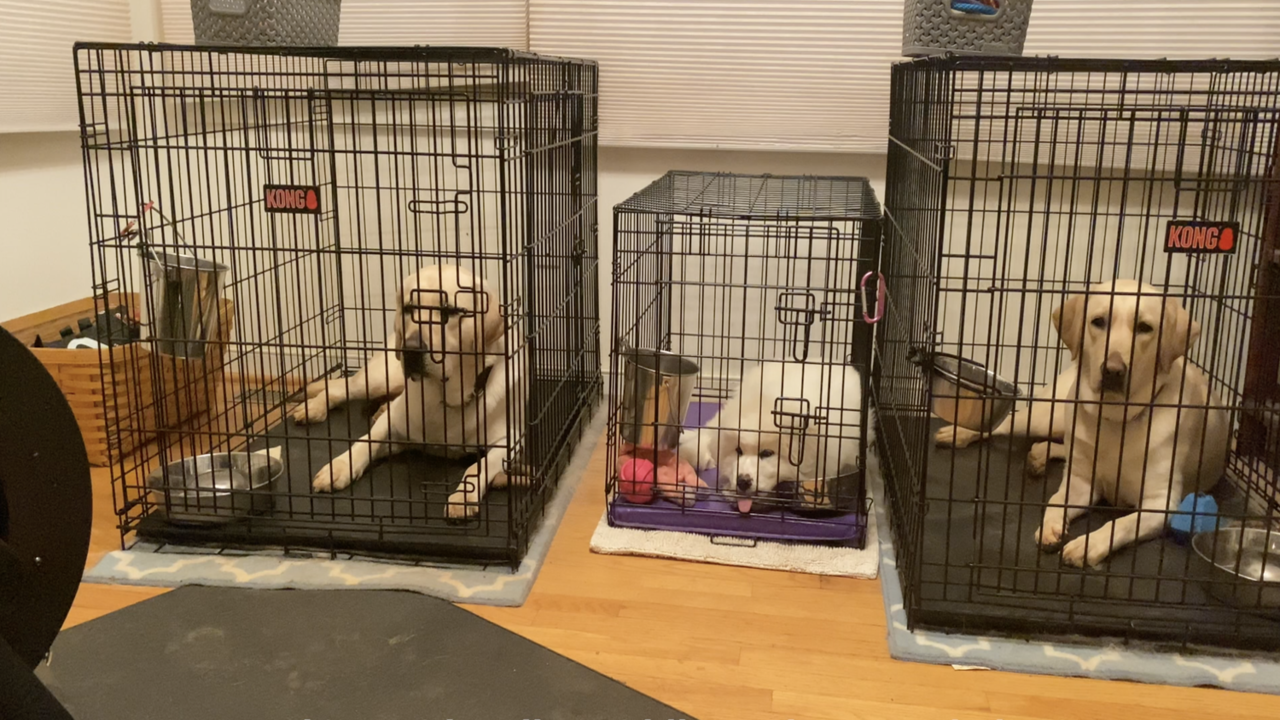 Reintroducing dogs after a fight is crucial to create a neutral space for the reintroduction. This means choosing a location where neither dog has a territorial advantage and where they both feel comfortable and safe. Choosing a location unfamiliar to both dogs, such as a park or a friend's backyard, can be helpful. Ensure that no toys, food bowls, or other items may trigger the dogs' possessiveness or aggression. Creating a neutral space can set the stage for a successful and peaceful reintroduction between the dogs.
5.Use Leashes And/Or Muzzles For Added Safety
One effective way to ensure safety is to use leashes and/or muzzles during the initial meetings. By keeping the dogs on leashes, you can maintain control over their movements and prevent any potential aggressive behavior. Additionally, muzzles can provide extra protection by preventing bites or injuries if any tension arises. It is important to remember that these measures are temporary and should only be used until both dogs have shown improved behavior and can interact peacefully without restraints.
6.Gradually Reintroduce The Dogs In Controlled Environments
When reintroducing dogs after a fight, it is important to do so gradually and in controlled environments. This helps to ensure the safety of both dogs and allows them to become reacquainted in a calm and controlled manner. Start by keeping the dogs separated but within sight of each other, such as through a baby gate or separate rooms with clear visibility.
Allow them to see and smell each other without any direct contact. As they become more comfortable, you can begin supervised interactions on neutral ground, such as a park or backyard. Always closely monitor their behavior and be prepared to intervene if necessary. It may take time for the dogs to fully adjust and rebuild trust, so patience and consistency are key.
7.Monitor Their Body Language And Behavior Closely
One key aspect of this process is to monitor their body language and behavior closely. Observing any signs of aggression or tension, such as stiff body posture, raised hackles, growling, or showing teeth, is crucial. If you notice any of these behaviors, it may be necessary to separate the dogs and seek professional help from a dog behaviorist or trainer.
On the other hand, if the dogs display relaxed body languages, such as loose wagging tails and playful behavior, it can be a positive sign that they are ready to interact again. By closely monitoring their body language and behavior, you can ensure the safety and well-being of both dogs during the reintroduction process.
8.Reward Positive Interactions And Redirect Negative Behaviors
When reintroducing dogs after a fight, rewarding positive interactions and redirecting negative behaviours is important. Positive reinforcement can help to reinforce good behavior and create a positive association between the dogs. This can be done through treats, praise, and playtime.
It is also important to redirect any negative behaviors that may occur during the reintroduction process. This can be done by calmly intervening and redirecting their attention to more appropriate activities. By consistently rewarding positive interactions and redirecting negative behaviors, you can help promote peaceful coexistence between the dogs and prevent further conflicts.
9.Provide Plenty Of Exercise, Mental Stimulation, And Individual Attention
When reintroducing dogs after a fight, providing them with plenty of exercise, mental stimulation, and individual attention is important. Exercise can help to release any pent-up energy and reduce tension between the dogs. Mental stimulation, such as puzzle toys or training sessions, can help redirect their focus and keep them engaged in positive activities.
Giving each dog individual attention can help rebuild their trust and reinforce positive behaviors. It is also crucial to closely supervise their interactions and intervene if signs of aggression or tension arise. Slowly increasing their time together and using positive reinforcement techniques can aid in creating a peaceful coexistence between the dogs
10.Seek Professional Help If Necessary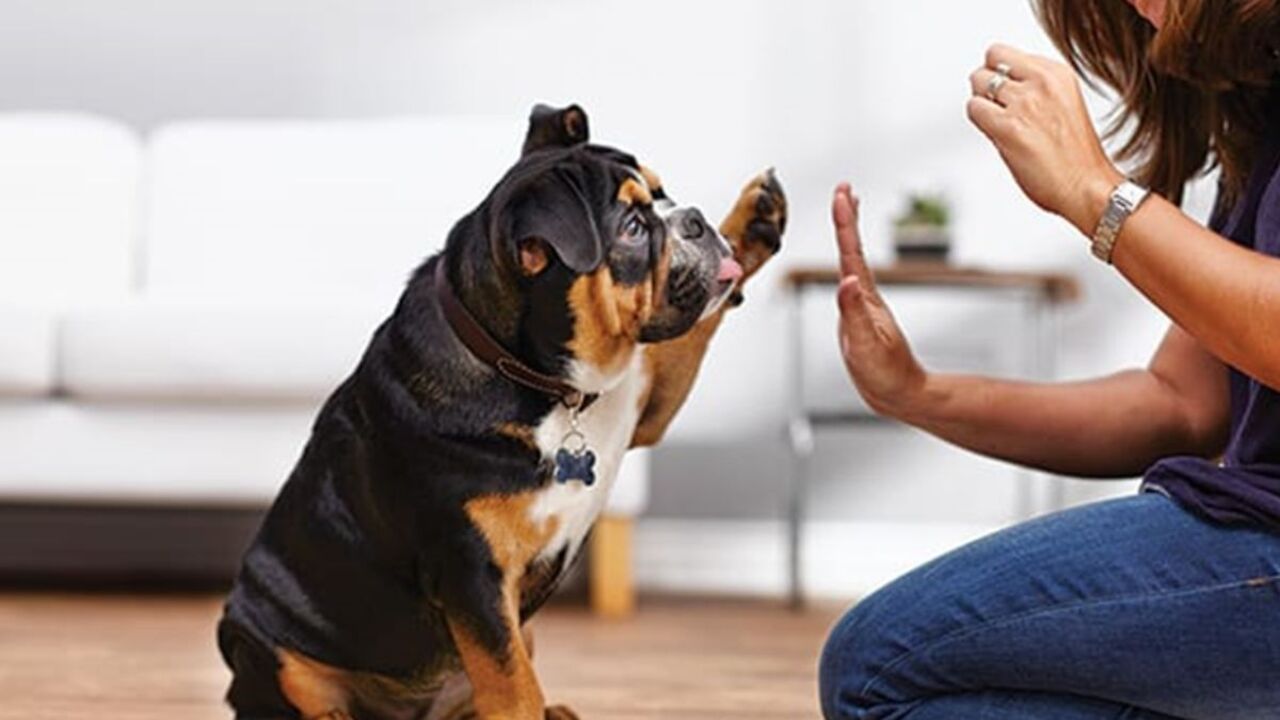 When reintroducing dogs after a fight, it is important to prioritize safety and take the necessary precautions. In some cases, seeking professional help may be necessary to ensure the reintroduction process is done correctly and safely. A professional dog trainer or behaviorist can assess the situation, guide how to manage the reintroduction, and offer techniques to prevent future fights.
They can also help identify any underlying issues that may have contributed to the fight and develop a customized plan for reintroducing the dogs. It is always better to err on the side of caution and enlist professional assistance when dealing with potentially dangerous situations involving dogs.
11.Be Patient And Give The Dogs Time To Rebuild Trust And Establish New Boundaries
After a fight between dogs, patience and giving them time to rebuild trust and establish new boundaries is important. It is normal for there to be tension and unease between the dogs after a fight, so rushing their reintroduction can potentially lead to further conflict.
Start by keeping the dogs separate and gradually reintroduce them in controlled environments, such as on leashes or through baby gates. Monitor their behavior closely and intervene if necessary. Allow them to interact in short, supervised sessions and provide positive reinforcement for calm and friendly behavior. It may take some time for the dogs to feel comfortable around each other again, so patience is key during rebuilding trust.
How Can You Prevent Future Fights?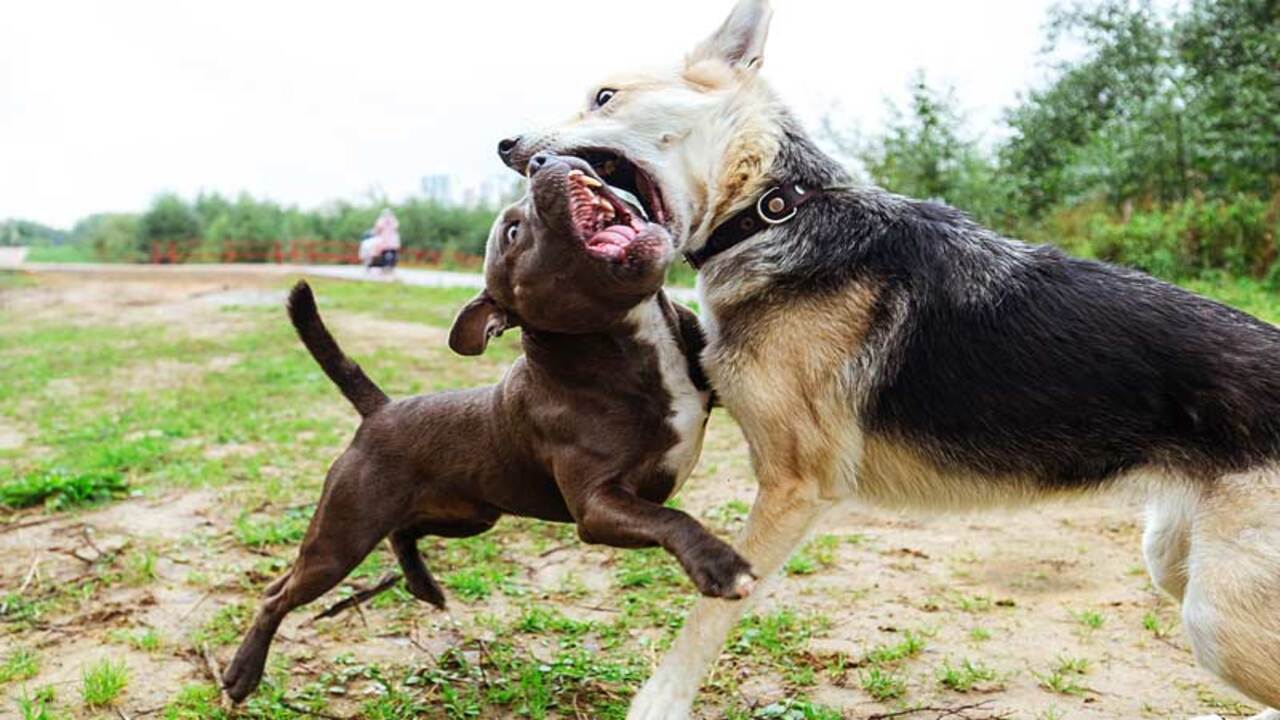 After a fight between dogs, taking steps to prevent future altercations is essential. One of the most effective ways to avoid fights is to identify and address the underlying cause of the aggression. Remember that one dog fight does not mean the end of the world. Fights can happen even among the most balanced dogs. So it is entirely normal. Let's get along with some of the do's and don'ts to avoid pooch conflicts in the future.
The Do's
Proceed with a plan, and stay calm.
Grab anything from the environment to create a barrier during the fight.
Be it a pillow, trash can, cushion, chair, jacket, or anything.
Even you can use an Adapted collar from the back gently to separate.
Ensure the dogs are getting in a state of calm. Consider it to be one of the most critical steps.
Always take your pets to the vet after a fight. As a result, serious injuries can be identified within a short period, and quick medical help can be sought.
The Don'ts
Don't panic or yell, or it will intensify the chaotic situation.
Don't you dare to enter the fight physically, or you might get bitten.
Never plan on beating your angry pet during the fight. Trust me, you will regret it.
Don't rush to separate the dogs by pulling. Acting like this might increase aggression.
Don't include any pack leadership, rank reduction protocols, or painful corrections to avoid the blue blood between the puppies.
Conclusion
A dog fight is joint, especially if you have two dogs. It would be best to be cautious when introducing your new pet to your old dog, as a fight could easily break out. If an unlikely battle occurs, you have to reunite them. So as a dog owner, you must know how to reintroducing dogs after a fight.
We have already discussed how to reintroduce dogs after a fight method here. So, please follow the steps while reintroducing dogs and care for them after being in a fight. Remember always to prioritize the safety of your pets above all else. With time, patience, and proper management, you can successfully reintroduce your dogs after a fight and foster a healthy and happy relationship between them.
FAQ
1.Will, My Dog Be Traumatized After Being Attacked?
Ans: Yes, your dog will be traumatized. The experience of being attacked by a dog is highly stressful for your dog, and not only will they be unable to sleep, but they could also suffer from nightmares.
2.How Do I Comfort My Dog After Being Attacked?
Ans: Observe your dog's reaction when introduced back into their home and watch them closely for unusual behavior, such as hiding or cowering in one spot. Make them comfortable by whispering and ensuring they have plenty of food, water, and a quiet space where they can escape if needed.
3.How Do You Know If A Dog Fight Is Serious?
Ans: Exaggerated growling and snarling. Play-growling sounds scarier than fighting. Dogs " fall " when playing chase and expose their bellies, making them vulnerable; they alternate chasing.
4.What To Do When You Can't Break Up A Fight?
Ans: Here are some things you might try:
Separate the two dogs by using a leash or other long object to make a barrier between them
Put one of the dogs in one room and shut the door.
Leave the dogs locked in the room together until they lose interest in fighting.
Try distracting them
5.How To Teach Your Puppy To Walk On A Leash?
Ans: Start by attaching the leash and letting your pup wear it around the house, giving lots of praise and treats when they behave correctly. Next, attach the leash in a quiet area outside and encourage your pup to walk towards you before walking away from them, praising as you do so.