You're about to bring a new family member home. You're so excited and can't wait to see your puppy grow into a loving one. The loyal dog you know it would be. Before welcoming puppies into your family, it is important to ensure that you are dealing with a reputable breeder.
Breeding dogs responsibly is crucial for the breed's survival. And it also benefits the puppies by ensuring they receive adequate care, health, and temperament. As much as breeding Cane Corso puppies responsibly are vital for the breed's survival. It is also essential for puppies' overall health and well-being.
We will tell you everything about Defines a Reputable Cane Corso Breeder. We will tell you how to identify a good from a bad one. And who should meet what requirements before making such an important decision?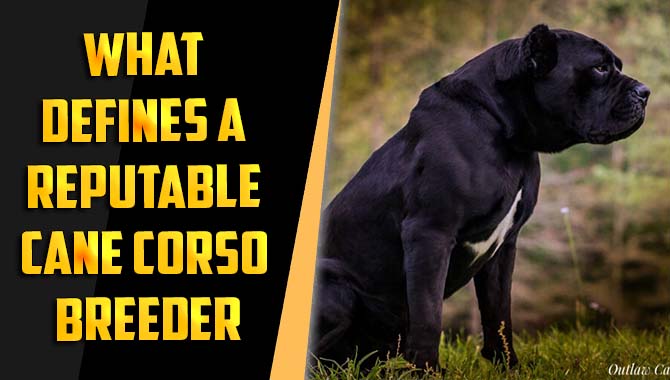 What Makes A Cane Corso Breeder Reputable?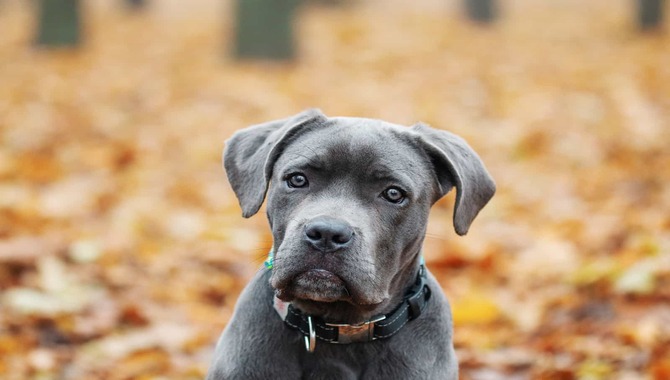 A reputable Cane Corso breeder should have a physical address and be in a safe and caring environment. This is important because it shows that the breeder cares about the health and well-being of their dogs. A reputable Cane Corso breeder should have contact information. Such as a phone number and email address, readily available to customers.
This is vital because it allows customers to get in touch with the breeder when they have questions or concerns. A reputable Cane Corso breeder should have a website that provides information about the breed. Such as its history and standard. This is an easy way for customers to learn more about the breed and its characteristics. Which can help them make an informed decision when purchasing a puppy from the breeder.
In Details Ways To What Defines A Reputable Cane Corso Breeder
A reputable Cane Corso breeder is a responsible dog lover who cares for puppies from breeding. To re-homing—a good reputation results from careful breeding practices and regular health checks. A reputable breeder will provide certified copies of the parents' health certificates, and have a license and insurance. And provide regular updates on the puppies' health and development.
A reputable breeder will also provide contact information, including location, phone number, email, and website. This would include details on how to care for puppies as well as socialization in a humane manner. A reputable breeder should be willing to answer questions and provide ongoing support. They should be willing to answer any questions regarding their dogs' care or temperament and provide tips for proper socialization.
Researching And Choosing A Breeder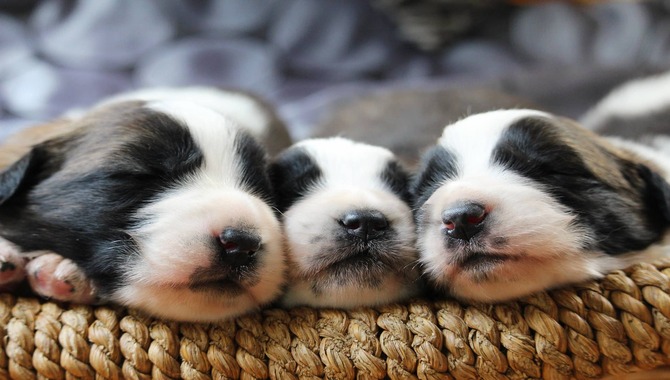 Selecting a good Cane Corso Breeder is vital for ensuring you get a dog from a reputable source. When seeking a breeder, it is important to research and check for any potential signs of a poor breeder. One way to do this is by looking at the breed standard. Which describes the ideal characteristics of a Cane Corso. Another way is to visit the breeder to ensure a good fit between the dog and your lifestyle.
You can do this in person or via Skype or Facetime. After finding a good breeder. Asking them about their breeding philosophy. And practices are important. By doing thorough research and vetting the potential breeder. You can ensure that you are getting a healthy dog from a reputable source.
Preparing For A Cane Corso Puppy's Arrival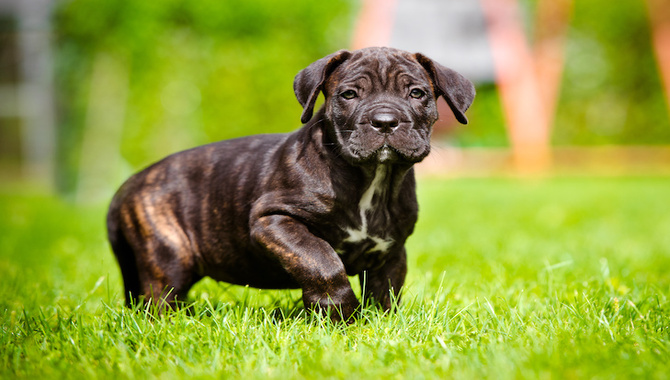 When you're ready to adopt a cane corso, it's important to do your research. There are a variety of factors that can determine the quality of a Cane Corso puppy, including its pedigree. Choosing a breeder with a good reputation for breeding quality puppies is vital. Before you take home one of their puppies. It's essential to ask questions about the health and temperament of the puppies.
Look into their past health records and check their social media profiles to see if they have any testimonials. From their previous customers. It is also important to prepare for the Cane Corso puppy's arrival by learning. About common puppy behaviors and training tips.
Raising Cane Corso Puppies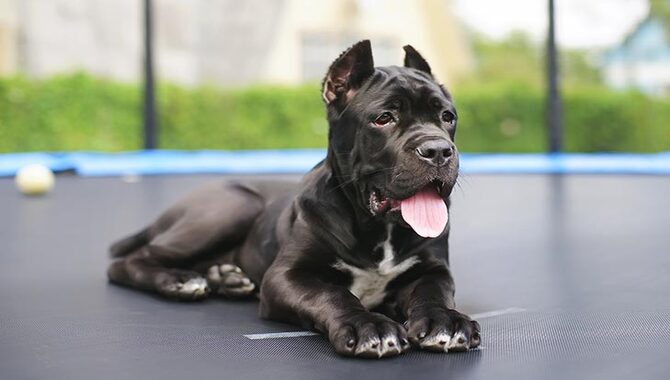 When raising Cane Corso puppies, one must provide special care and attention. We need to socialize them early to help them adjust to socialization and develop into well-rounded puppies. You can do this through interaction with family members and other puppies from a young age.
We should expose puppies to different types of people and environments. And activities as it helps them learn about the world around them. Additionally, puppies should socialize in different situations, such as at the dog park or while on a walk.
Puppy owners should look for reputable breeders that have experience and knowledge in the breed. These breeders will ensure the highest quality litters by breeding healthy dogs and providing adequate socialization and care. They should also ask questions regarding the puppies' health and temperament, as well as their worming and vaccination schedule.
How To Identify A Reputable Cane Corso Breeder
A good Cane Corso breeder has a solid reputation and a track record of producing healthy puppies. Ask for references or read online reviews from past customers to get a sense of their breeding practices. Also, look for breeders who participate in organizations like the American Kennel Club, Canine Health Foundation, or other reputable breeding organizations.
These organizations help breeders develop consistent breeding practices and promote dog health and welfare. When chatting with the breeder, be sure to ask questions about their breeding program and the health of their adult dogs. This will help you make an informed decision on whether or not the Cane Corso is the right breed for you.
How To Research A Prospective Cane Corso Breeder
Start by researching the breeder's reputation within the Cane Corso community and by checking online reviews. Speak with other Cane Corso owners or breed enthusiasts to gather ideas about what makes a reputable Cane Corso breeder. Ask for references from the breeder, such as previous puppies or veterinarians, and ask for pictures or videos of the kennel and puppies.
A thorough investigation of a prospective Cane Corso breeder can help you make an informed decision and find a kennel that is right for your family. However, it's important to research and looks into all factors when choosing a dog breed, including health screening and training.
How To Interview A Prospective Cane Corso Breeder
A credible Cane Corso breeder is trustworthy, knowledgeable, and experienced. You can start by scheduling an interview with the breeder and getting their contact information, such as their address, phone number, email, and website. Then you can ask the breeder questions about their experience with Cane Corso dogs, the health of their dogs, and the services they offer.
Ensure that you are experienced and knowledgeable about Cane Corso dogs before making any decisions. Ask for references from past customers and contact them to get their feedback on the breeder. This way, you can be confident in choosing a Cane Corso breeder who consistently cares for Cane Corso puppies and dogs.
How To Assess The Quality Of A Prospective Cane Corso Breeder
Determine the quality of a prospective Cane Corso breeder by asking for details on how the puppies are raised, and watching their behavior and temperament. In particular, puppies should be friendly and trusting with strangers and develop proper socialization from birth. This is vital for developing positive attitudes towards people and other dogs. It is vital that the breeder follows the breed standard and is a Breeder of Merit in the AKC.
By doing this, they ensure that puppies are well-cared for and have good temperaments. However, it is also vital that you ask for information on puppies' health and genetic screening processes, as this will help you make an informed decision about which breed to go with.
Reputable Cane Corso Breeders Should Have Litters Of Healthy Puppies
A reputable Cane Corso breeder should have litters of puppies with a clean bill of health. This means that the puppies' parents have been tested and found to be free of genetic disorders such as hip dysplasia or other health issues.
It is also vital that a reputable Cane Corso breeder is concerned about the health and welfare of their puppies and follows strict guidelines to ensure they are well-cared for while growing up. We should vaccinate their puppies against common diseases at a young age, provide them with proper nutrition, shelter them in a clean environment, and handle them with care.
A great way to find a reputable Cane Corso breeder is by checking out their website. Many breeders have websites where potential owners can learn more about the breed and the breeder's practices. On these websites, you can find details about the litter's lineage, temperament, and any certifications or awards it has received from kennel clubs or other organizations.
You can also inquire about the breeder's breeding practices and policies regarding puppies, such as whether they are limited to particular breeds or sizes. Another option is adopting a Cane Corso from rescues or shelters; they should provide clear guidelines on caring for your new Cane Corso puppy.
Reputable Cane Corso Breeders Should Have Strong Racing Bloodlines.
A reputed Cane Corso breeder should have strong racing bloodlines and reliable health status. Also, they should be able to provide information about their address, contact information, and website. A reputable breeder should have a keen interest in breeding Cane Corso with strong mental strength.
This means that the breeders should be able to provide detailed information about the health conditions of the parents and offspring. It is vital to contact the breeder to ask questions regarding breeding practices to make sure they are up to standard. Additionally, it is important to carefully inspect the breeding facility and assess potential health risks before purchasing a puppy or dog.
Reputable Cane Corso Breeders Should Be Experienced In Breeding Cane Corso Dogs.
A credible Cane Corso breeder should be experienced in breeding Cane Corso dogs with proper breed knowledge. They should have a thorough understanding of Cane Corso's temperament and its history, especially regarding the use of spotters when tracking difficult prey.
This is essential for ensuring that puppies are born with balanced characteristics and aren't too hyper or too calm. AKC-recognized Cane Corso breeders should have knowledge of Cane Corso health and temperament issues as well as their development from puppies to adulthood.
They should know how to properly socialize puppies and train them to become good family pets. Not only that, but they should also have a thorough knowledge of Cane Corso breeding programs, including the importance of selecting puppies with excellent temperaments and genes.
Ideally, reputable breeders will screen for common health conditions before breeding Partners puppies and provide complete care throughout their lives. Additionally, they will follow strict guidelines regarding the cane Corso's environment and diet, providing puppies with opportunities to socialize and play enriching activities.
Conclusion
A reputable Cane Corso breeder is a person who is knowledgeable about breeding and raising Cane Corso puppies. A reputable Cane Corso breeder should have a solid knowledge of raising Cane Corso puppies, strong bloodlines and be experienced in breeding cane courses.
A reputable Cane Corso breeder should also have litters of healthy puppies and be able to pass on the best traits from one generation to another. In addition, they should have access to a suitable environment for the puppies to thrive in, such as an adequately sized kennel or run. Other than this, it is also essential that the breeders choose responsible breeders for their puppies.
Defines a Reputable Cane Corso breeder that takes care of their animals and ensures that they are bred responsibly and ethically. They also provide that the parents of their Cane Corso puppies are of good health and temperament and are properly socialized and trained from a young age.
By following these guidelines, reputable breeders can ensure that the Cane Corso population sustain and that future generations of Cane Corso dogs will be healthy, safe, and well-bred.
Frequently Asked Questions
1. How Do I Know If A Dog Breeder Is Reputable?
Ans: When you're looking to buy a dog, one of the most important things to do is to research the breeder. You can ask friends and family for recommendations, check breed clubs, and interview breeders. It's also important to check the breeder's prices and ask if they provide support after the puppy is in the home. Ask questions about the breeder's knowledge of the breed and if they are willing to answer them in detail.
2. What Should I Ask A Cane Corso Breeder?
Ans: A reputable Cane Corso breeder will have a solid foundation in their knowledge of the breed and its characteristics. They will have a passion for Cane Corso dogs and will be committed to raising and caring for them with the highest quality and care. A reputable breeder will also commit to ethical dog breeding practices and provide accurate information about their dogs' origins, health, and temperament.
3. What Does A Reputable Breeder Mean?
Ans: To be a reputable breeder, you should support your puppies after they've been taken home. This means you should provide access to all your contact information, answer any questions your puppies may have, and offer tips on raising a litter of puppies. It would help if you also had comparable puppy purchase prices to other reputable breeders. This means that you should be selling puppies for only what others are charging.
4. How Can You Tell If A Cane Corso Puppy Is Purebred?
Ans: To tell if a Cane Corso puppy is purebred, you will need to check the paperwork from the breeder to confirm that the pup comes from a reputable source. Additionally, you will want to investigate the Cane Corso's parent breeds to understand a purebred dog's desired physical characteristics.
5. What Is The Origin Of The Cane Corso Breed?
Ans: The Cane Corso is a Mastiff-type breed that originated in Italy and descended from Roman war dogs. It believes that the dog originated in Italy and that an ancestor of the breed was the Roman Molossian (known as the Canis Pugnax).
The breed's name comes from the Latin term "cohorts," which means "protector" or "guardian." After the Roman Empire fell, the Cane Corso worked as a farmhand, flock guardian, property guardian, family guardian, and hunting dog.